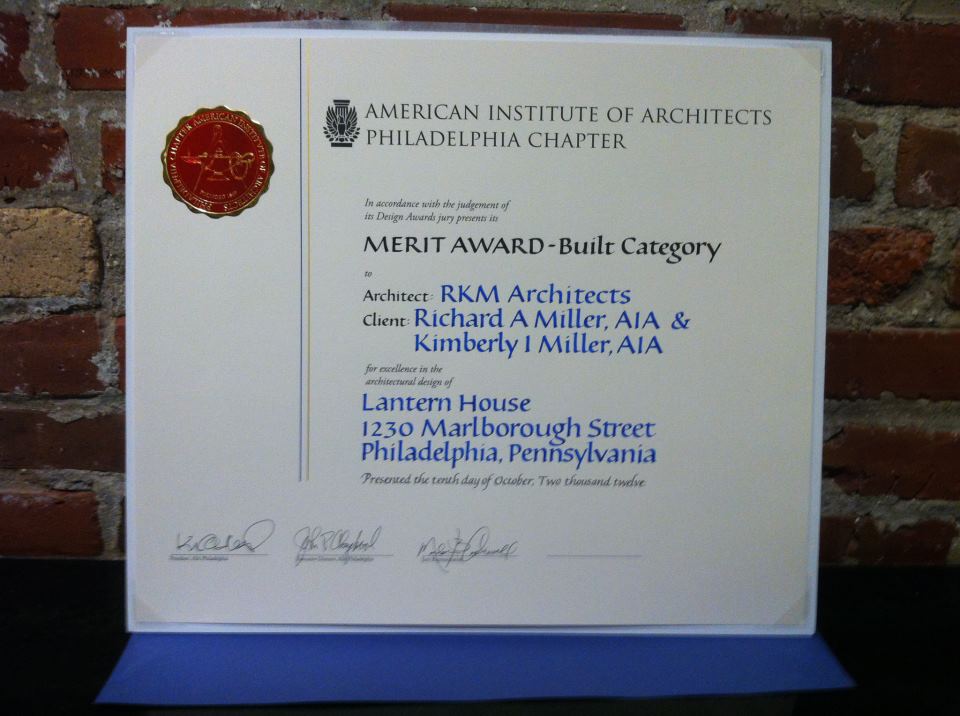 10-11-2012

Very proud to have received this recognition from the AIA.
Thanks go out to:
Matt Wargo – for some great photography.
Brett Kielick for making them look even better.
MacIntosh Engineering for making it stand up – elegantly.
Urban Technology Inc for keeping us warm.
The Iron Studio for some good iron.
Paul's Woodshop for some good wood.
And most importantly – to Kim Miller, the most difficult client I have ever had.